Restaurants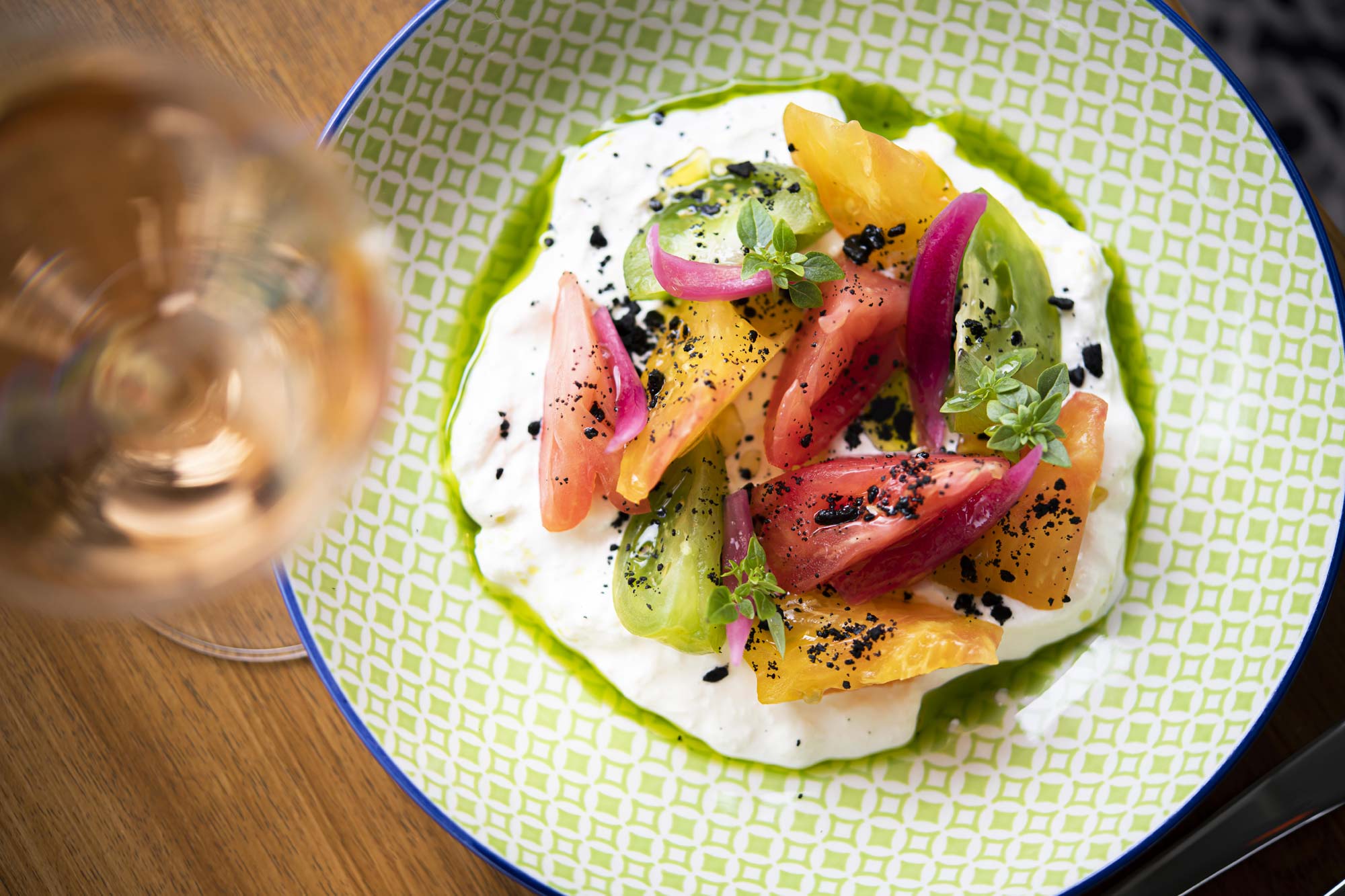 TO BEGIN
ORGANIC SOFT BOILED EGG, DUCK′S LIVER, CRISPY DUCK BREAST AND PUMPKIN WITH TONKA BEAN, SOBACHA, WATERCRESS

- 16€ -

FOIE GRAS FROM AVEYRON MARBLED WITH VEGETABLE CHARCOAL, SOLLIÈS FIG, AND TOASTED COUNTRY BREAD

- 22€ -

TATAKI-STYLE BEEF CARPACCIO, MUSTARD CAVIAR, HORSERADISH SASHIMI SAUCE, GREEN MEAT AND CURLY MUSTARD SPROUTS

- 18€ -

TODAY′S SPECIAL

- 16€ -

RADISH, REINETTE APPLE AND SORGHUM, OAT GRANOLA, GRAPEFRUIT VINAIGRETTE, MINT

- 15€ -
OUR ESSENTIALS
COQUILLETTES PASTA WITH TRUFFLE, RED LABEL HAM AND 18 MONTHS AGED COMTE CHEESE, GRAVY, CHIVES

- 24€ -

MR.CROQUE WITH TRUFFLE AND FARMHOUSE ANJOU HAM, BLACK BREAD, COMTÉ CHEESE, CURLY ENDIVE AND TRUFFLE VINAIGRETTE

- 26€ -

THE MOLITOR BURGER WITH CEREALS, SMOKED CHEDDAR AND FRESH FRENCH FRIES, ONION COMPOTE, MEAUX MUSTARD MAYONNAISE, PICKLED ONIONS, BACON

- 28€ -

TODAY′S SPECIAL
ON THE MOVE
FLAME-COOKED BROCCOLI, SWEET POTATO WITH TAHINA SAUCE, VENERE RICE, ROASTED SESAME

- 22€ -

CHALLANS DUCK FILLET, MACARONI GRATIN AND APICIUS JUICE

- 28€ -

NORMAN RUMP STEAK HEART


Sarawak pepper sauce and apple wafer, black garlic, grape condiment, mashed potatoes

- 32€ -

ANGLING OF THE DAY

- 29€ -
Fries, Salad, Mashed potatoes, broccoli / Sup - 6€
SWEETNESS
BRILLAT SAVARIN CHEESE WITH TRUFFLE

- 16€ -

COFFEE OR TEA


For gourmets

- 14€ -

PROFITEROLE WITH CRUNCHY SESAME AND GUANAJA CHOCOLATE SAUCE

- 14€ -

BLACK LEMON MERINGUE PIE

- 12€ -

QUINCE, HIBISCUS SYRUP AND GRANOLA

- 12€ -

OUR DAILY PASTRY

- 12€ -
1929
OUR STARTERS & SALADS
Pumpkin soup, tonka bean and pumpkin seeds

- 16€ -

Mimosa egg, watercress and young shoots

- 12€ -

Beef pastami, chicory salad and grapefruit vinaigrette


Scarmozza, medjoul dates, button mushroom, bluemeet radish

- 16€ -

Poultry or Salmon caesar salad

- 25€ -

Poke bowl with sorghum honey parnship


Sweet potato, daikon turnip, carrot, cucumber, bluemeet radish and broccoli, honey parnship

- 23€ -

Poke bowl with sorghum beef tartare


Sweet potato, daikon turnip, carrot, cucumber, bluemeet radish and broccoli, beef tartare

- 25€ -

Poke bowl with sorghum salmon


Sweet potato, daikon turnip, carrot, cucumber, bluemeet radish and broccoli, salmon

- 27€ -
SUMMER ESSENTIALS
Coquillettes pasta with truffle, Red label ham and 18 months aged Comte cheese


Gravy, chives

- 24€ -

Mr.Croque with truffle and farmhouse Anjou ham


Black bread, Comté cheese, curly endive and truffle vinaigrette

- 16€ -

Mr.Croque with truffle and farmhouse Anjou ham


Black bread, Comté cheese, curly endive and truffle vinaigrette

- 26€ -

Gatinais red label poultry supreme


Macaroni gratin

- 26€ -

Plain omelette, salad of young shoots

- 16€ -

Garnished omelette, salad of young shoots

- 18€ -

Plain white omelette, salad of young shoots


Burgundy truffle supplement - 6€

- 16€ -

Angling of the day


Flame-cooked broccoli, tahina sweet potato sauce

- 29€ -
SWEETS
Quince, hibiscus syrup and granola

- 12€ -

Japanese pearl with almond milk, pear and ginger

- 12€ -

Chocolate tartlet, blackcurrant and oats

- 12€ -

Açai bircher muesli

- 12€ -

Gourmet coffee or tea

- 14€ -
Room Service
Starters
Pumpkin and tonka bean cream, sobacha ans watercress

- 16€ -

Scottish Smoked salmon with its sour cream

- 26€ -

Marbled foie gras from Aveyron with vegetable charcoal


Fig from Solliès ans toasted bread

- 22€ -

Poultry or Salmon caesar salad


Romaine salad, anchovies, cherry tomatoes, bread croutons, parmesan cheese, quail eggs

- 25€ -

Radish, reinette apple and sorghum


Oat granola, grapfruit vinaigrette, mint

- 15€ -
OUR SUMMER ESSENTIALS
Coquillettes pasta with truffle, red label ham nd 18 months aged Comte cheese


Gravy, chives

- 24€ -

Mr.Croque with truffle and famrhouse Anjou ham


Black bread, Comté cheese, curly endive and truffle vinaigrette

- 26€ -

Molitor burger with cereals


Smoked cheddar, onion compote, Meaux mustard mayonnaise, pickled onions, bacon

- 28€ -
OUR DISHES
Flamed-cooked broccoli, sweet potato with tahina sauce


Venere rice, roasted sesame

- 22€ -

Rump steak heart of Norman origin (200gr)


Sarawak pepper sauce and apple wafer, black garlic, grape condiment, mashed potatoes

- 32€ -

Gatinais rlabel poultry supremed


Macaroni gratin, apicius juice, date condiment and parsley oil

- 26€ -

Angling of the day

- 29€ -
OUR DESERTS !
Brillat Savarin cheese with truffles and fruit condiment

- 16€ -

Black lemon meringue pie

- 12€ -

Quince, hibiscus syrup and granola

- 14€ -

Dessert of the day

- 12€ -
Kids menu
Cod or chicken filet
Our pasta
Chocolate cookies
ALLERGEN INFORMATION IS AVAILABLE UPON REQUEST.
ORIGIN OF MEAT: FRANCE. ORGANIC FRUITS AND VEGETABLES.
THE CHEF PROPOSED THE BEST SUITABLES SIDE WITH EVERY DISH, BUT IT IS POSSIBLE TO CHANGE UPON REQUEST.
Wellness Gluten free Veggie